Safety & Security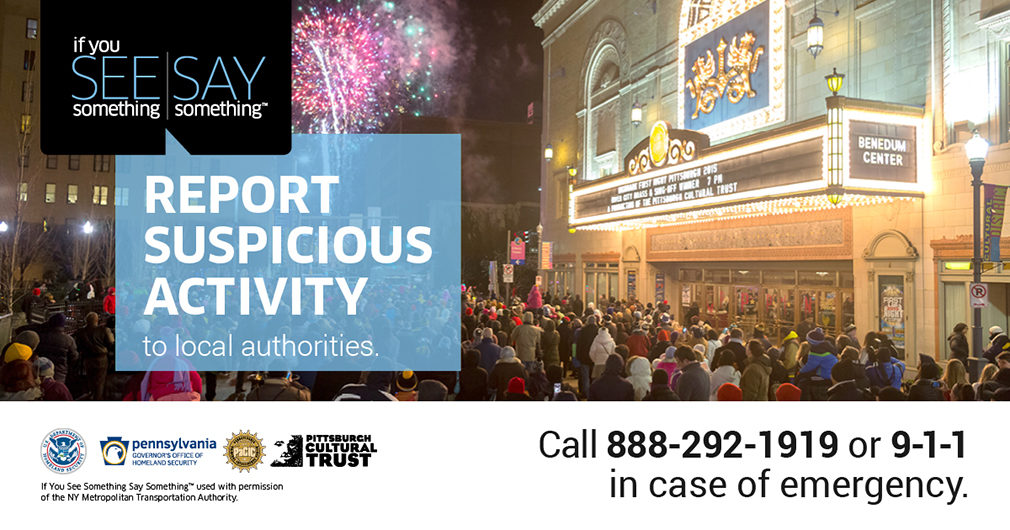 Highmark First Night Pittsburgh events fall under the Pittsburgh Cultural Trust's health and safety measures.
OUTDOOR EVENTS
Proof of vaccination is not required. Masks are not required. However, the Cultural District is a mask-friendly place. Everyone is welcome and encouraged to mask up, regardless of vaccination status.
INDOOR GALLERIES AND TICKETED EVENTS
Proof of vaccination, valid ID, and mask-wearing are required. Select performance venues also require a free ticket. Guests under the age of 12 are not required to be vaccinated, but must wear a mask and be accompanied by an adult who meets the venue health and safety requirements.
Planning to enjoy indoor galleries and/or ticketed events during Highmark First Night Pittsburgh? Streamline your entry by first visiting the Theater Square Box Office, located at 655 Penn Avenue, starting at 6 p.m. After verifying all necessary vaccination credentials, you will receive a wristband to gain smooth entry for the evening's indoor events.
Learn more about the Pittsburgh Cultural Trust's health and safety policies at TrustArts.org/Welcome.